What kid doesn't love a good playground?   Climbing around on equipment that looks like a fort… seeing how high you can go on the swings… testing yourself on the balance beam or monkey bars…
As great as playgrounds are, they are also one of the least accessible places you could conjure up.  Curbs, wood chips, sand and crushed rubber are just some of the physical barriers you encounter before even getting to the equipment, which is even less accessible.  This effectively eliminates opportunities for many kids with disabilities to play there, and for many parents with a disability to participate in their child's enjoyment of it.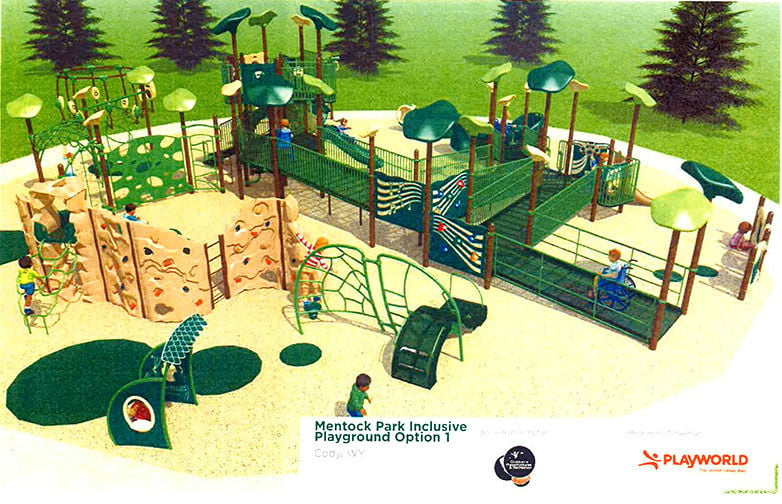 So the real question isn't what kid doesn't love a good playground.  It is can all kids and parents alike have access to that fun?  Fortunately, there is a new trend in playground design known as Inclusive Playgrounds.  It incorporates elements of universal design that is typically seen in newer commercial and residential construction and applies those principles to recreation.
An inclusive playground is currently in the works at Mentock Park in Cody, Wyoming.
Click Here to learn more about the effort, advocacy and partnerships that have led to the Mentock Park playground project.