Well, that's just the way it is…. I better get used to it.
I know that's not right, but there's nothing I can do.  
I don't think that law protects me.
These are three statements that are frequently heard from people who feel powerless in a given situation.  These statements reflect a resignation that one is voiceless and must accept actions that are fundamentally unfair.  But that doesn't have to be the case.  WSIL, and many other agencies, serve as advocates for all persons with a disability both in providing a voice, and in teaching the skills necessary to be one's own advocate.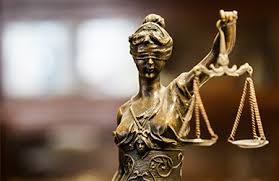 Advocacy is more than making a complaint.  It can be described as assistance and/or representation in obtaining access to benefits, services, and programs to which a consumer may be entitled.  In a larger sense, advocacy is learning using your specialized knowledge, expertise or experience to speak or act on behalf of someone better than they can do for themselves.  And integral to that process is educating individuals needing an advocate how to engage in this process themselves and to develop solutions to the issues they are facing.
In addition to WSIL, there are other resources that help with advocacy.  The following agencies  help with common issues faced by persons with a disability, including Wyoming Protection and Advocacy and The United States Departments of Justice and  Housing and Urban Development.
Wyoming Protection & Advocacy System, Inc. ("P&A"), established in 1977, is a nonprofit corporation authorized by Congress to implement several federal laws to protect the human, civil and legal rights of people with disabilities. P&A has federal authority to gain access to facilities, records, and persons to investigate allegations of abuse and neglect. P&A also helps people obtain state and federally funded services, such as vocational rehabilitation, mental health, intellectual, traumatic brain injury, assistive technology devices and services, other disability services, voting rights, and access to facilities and programs. P&A focuses on civil rights and discrimination issues. P&A promotes systemic change to enhance quality of life for children and adults with disabilities. P&A provides legal representation and individual advocacy, education and training, including help with self-advocacy skills, and information and referral services.
 More information about P&A can be found at   http://www.wypanda.com/
The United States Department of Justice is responsible for enforcing the Americans with Disabilities Act (ADA).  The DOJ can be contacted regarding potential discrimination related to ADA issues with employment, housing, airline travel or other issues identified in the ADA. 
More information about ADA claims can be found at https://www.ada.gov/complaint/
Housing and Urban Development (HUD), works with claims of housing discrimination.
More information about Fair Housing claims can be found at  https://www.hud.gov/program_offices/fair_housing_equal_opp/online-complaint
These programs are just a sampling of the resources that are available for individuals with specific situations.  WSIL can provide education on these programs, and others, and make referrals to these programs as needed.  WSIL will also help put you in touch with other agencies and programs as requested for other types of situations.