Work began last Fall on re-constructing the playground at Mentock Park in Cody to make it accessible for kids who have a disability who want to play there, as well as for parents who have a disability to better enjoy time with their children.
The playground was completed this Summer with a formal dedication held on July 3.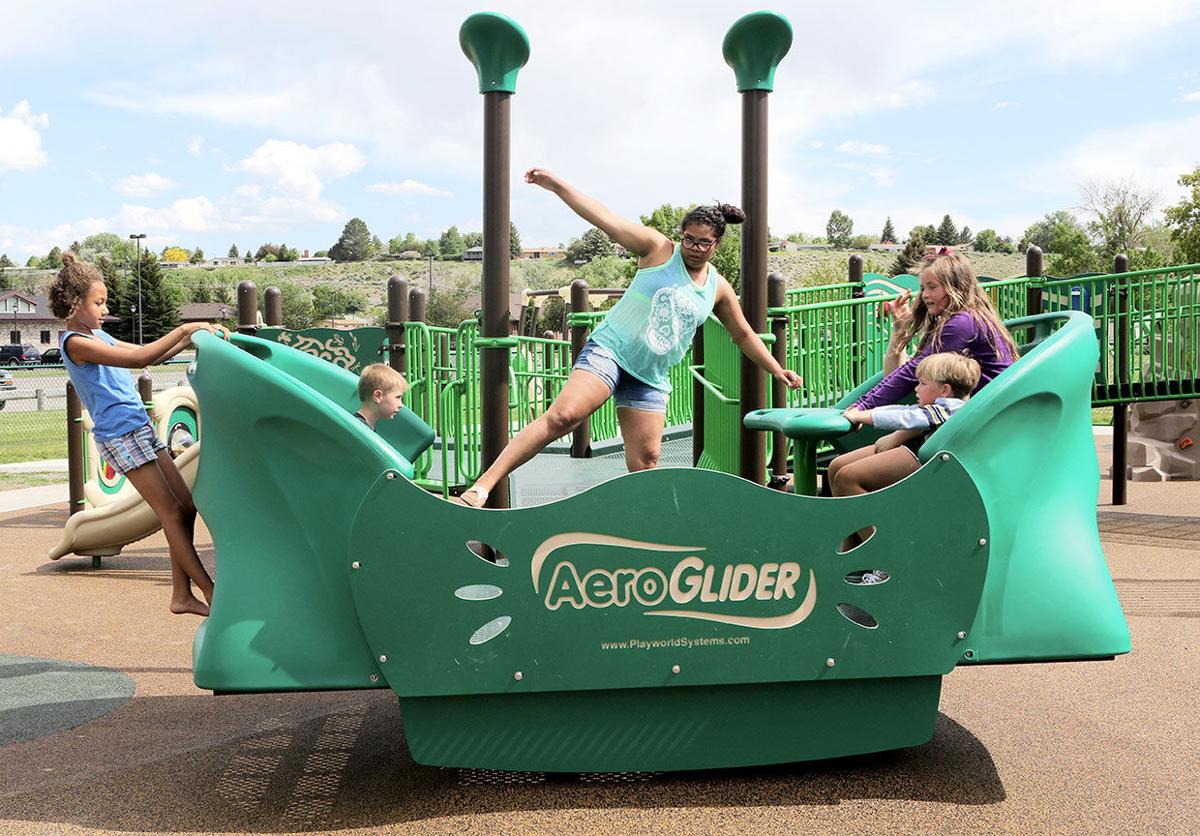 The new playground is part of a new trend in universal design that takes the concecpts of accessiblity that traditionally have been thought of for homes and public buildings and incorporates it into other aspects of day to day life, such as parks.
All Kids and Parents, with or without a disability, now have the opportunity to enjoy all of the games and activities at the playground side-by-side.